The gem of our hotel Basilica Day Spa
In our rooftop day spa section our guests have the opportunity to relax in peaceful conditions, while admiring the fabulous view of Esztergom. The Basilica Day Spa is a smaller, exclusive place, that accomodates a limited number of guests due to its size, ensuring a relaxed environment. Due to the adult-friendly nature of the area, our guests can enjoy the services and the tranquility of the sunny terrace undisturbed. While parents relax, the little ones can spend time in Pepper's Adventure Park.
Services: Private jacuzzie room; jacuzzi; finnish, infra and bio saunas; relaxation room with panoramic view; steam bath; Day Spa bar.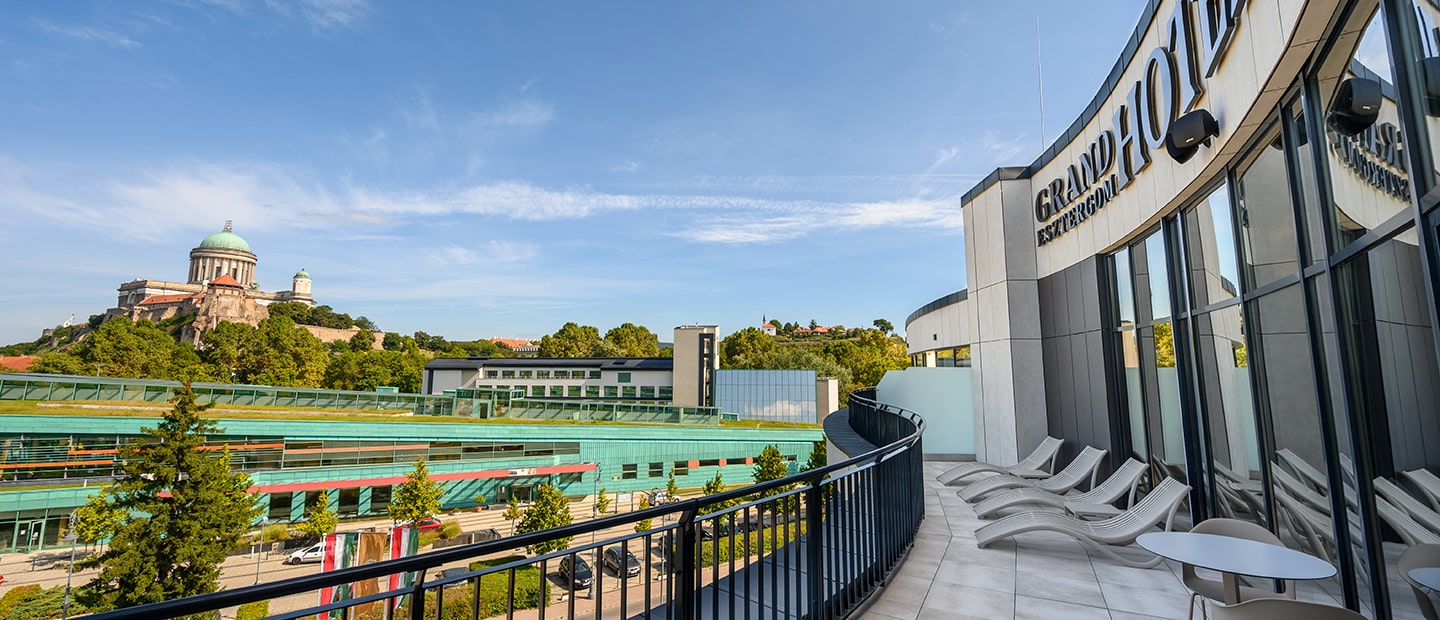 logo
Opening hours: 9am – 8:30pm